WHAT TO TAKE ON THE TRIP: MAKING THE RIGHT LIST OF THINGS
Preparing for the trip is a responsible task. Grab everything you need and don't make your suitcase heavier with extra items – only tourism gurus are capable of this. In order to get closer to the ideal, you just need to make a list of all the necessary things in advance. How to do it right?
To a large extent, the list will depend on the purpose of the trip and the country of destination. It makes no sense to take ski clothing with you to a summer resort, but it is still worth taking a warm sweater even in the south of the country. So, what should you take on a trip, what should you take with you on a 1-day trip, and what can you leave at home?
We have compiled a list that covers all the necessary items for a comfortable trip. Before you start packing your suitcase, read it and adjust it depending on your goal and individual needs. Heavy and bulky items can be replaced with lighter alternatives. And if we did not take into account your passion for diving into the depths of the ocean or excavations – supplement the list with things that are important to you.
What to take with you on a trip from documents
All items in our list can be safely divided into 2 subgroups – important and those that can be dispensed with. focus on personal preferences when collecting.
Documents are the most important property, without which you should not go even on a short and short trip.
What to take on the road:
passport (domestic, foreign) – for trips around Ukraine, a domestic passport is sufficient, if you are going abroad – be sure to take a foreign passport (in this case, the domestic passport is optional);
bank card – the most convenient and safe way to use money (before your trip, visit a bank branch and check whether your plastic card works in the country of destination);
documents for children – birth certificate, passport, consent of parents or one of them (if the child is traveling unaccompanied by parents or only with mom or dad);
cash – give preference to euros or dollars, which can be exchanged in any country in the world (if you are waiting for the purchase of a visa – save the money for it separately and without the rest).
Pack the documents – it is convenient to keep them in a special wallet or in a bag that does not get wet.
Documents that are not required to be taken with you, but if there is room in your luggage, it is advisable to take:
driving license;
copy of passport;
insurance policy;
plane tickets and other transport;
hotel reservations.
As a rule, all documents from this list are available in electronic form and are not required in printed form. But many issues can be resolved more quickly and reliably with a paper medium.
You will need a driver's license if you plan to drive abroad and the document has an international status.
What to take with you on a trip with equipment
A comfortable life of a modern person is impossible without technical devices. And it's not just a smartphone and headphones. If you decide not to overload yourself with gadgets and devices, make sure that your smartphone turns into a universal assistant. Fill it with important applications – translator, maps, reader, notepad. Importantly! All installed applications must work without access to the Internet, because anything can happen during a trip and it is imprudent to rely solely on online help. Pair the smartphone with a charger.
Electronic assistants that may be needed:
an external hard drive or a set of flash drives for storing information;
road iron;
laptop;
devices for styling hair (straightener, tongs, hair dryer);
small electric kettle;
socket adapter;
player;
extension cord and socket tee;
camera and its accessories (charger, flash drives, case);
tripod, selfie stick;
electronic reader.
The list seems long, but in fact even all these devices will not take up much space – one bag is enough to accommodate them. The laptop and its charger can be placed in a backpack or a special bag. Do the same with a large camera. A small "soap dish" will fit in a carry-on bag. Hotels do not always have a hair dryer and a kettle – check whether you need to take these devices or they are on site.
A list of things for the trip that will increase comfort
Comfort during travel and rest will allow you to give up many problems and spend time outside the home with pleasure. Of course, many of the things listed below can easily be given up. But it is much more convenient with them.
What to take with you on a trip in order to feel at home:
a backpack or bag for walking on the streets or for trips to nature;
thermos for hot or cold liquid;
an umbrella from the rain;
favorite cup;
notebook and pen;
pocket mirror;
a set of dishes and utensils (plate, spoon, fork);
map, guide;
book, magazine for reading at the airport;
sleep mask, earplugs, inflatable pillow;
towel;
bags for things;
sunglasses;
a small folding knife;
sewing kit (needles, threads of different colors).
This list can be adjusted, supplemented or shortened on the go. If you forget any of the above – there will be no big trouble. But such little things can help to spend time with the highest comfort and not spend extra money on the purchase of a replacement on the spot.
Cosmetics and hygiene products: what to take with you
If you can do without decorative cosmetics on vacation, then you can hardly do without care and hygiene products. If you do not take them with you, you will have to buy them in the host country, which is sometimes very expensive. Remember – you can take cosmetics and hygiene products in containers of no more than 100 ml in your hand luggage.
You definitely need to take with you on the trip:
deodorant;
razor;
toothpaste and brush;
comb;
wet wipes;
glasses, eye lenses and solution for them, container.
These items will be needed on the way, so it is not worth postponing their purchase until later.
Things that you can take with you or buy on vacation if necessary:
cotton swabs and disks;
lip balm;
feminine hygiene products;
means for disinfecting the skin;
dental floss;
sun and wind protection cream;
manicure accessories;
perfume in a small bottle;
shaving cosmetics;
decorative cosmetics;
insecticides, fumigator;
hair styling cosmetics;
shampoo, bath gel;
washcloth.
It is better to buy bathing products in special travel kits in small containers. They will not take up much space in your luggage and can be placed in a carry-on bag.
List of things for the trip: clothes and shoes
The most time-consuming emotional process is choosing a wardrobe for a trip. Every traveler is familiar with the situation when, out of 10 sets of clothes taken with him, a maximum of three get out of the suitcase, and most of the shoes remain "unworn" in the hotel room. What things are definitely worth taking on a trip? You should not abuse clothes that require careful care – from delicate fabrics that require frequent ironing, special detergents for washing. Take with you those things that will not cause additional complications.
What exactly will be needed:
underwear, briefs, T-shirts, bras;
pants (jeans, pants);
shirt (blouse);
t-shirts with sleeves of different lengths;
socks, tights;
warm "top" – jacket, sweater, sweatshirt;
comfortable shoes for everyday wear (your favorite sneakers are a great option)
Below is a list of things that may come in handy. Remember – edit the list depending on personal preferences and country of rest:
home clothes, pajamas, slippers;
swimsuit, swimming trunks;
outerwear (a jacket that can be folded into a bag is suitable);
a set of clothes and shoes "for going out";
a hat from the sun (an alternative is a cap or baseball cap);
shorts, skirt.
When choosing clothes, take models equipped with pockets – they will definitely come in handy during long walks.
It is important not to forget
Any trip, regardless of its purpose and duration, should be safe. Take a first-aid kit with you, filling it with the necessary drugs and accessories. Check whether you can take medicines with you, especially if you suffer from chronic diseases. When going on a hike, stock up on bandages, plasters, peroxide, disinfectants, and allergy medications.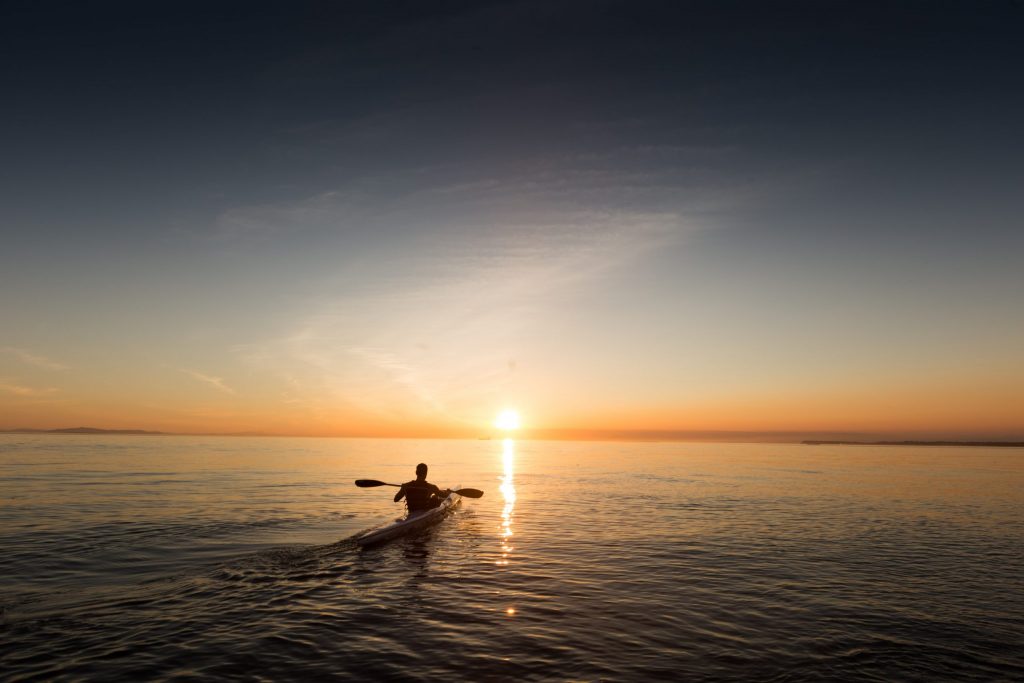 What to take on a trip with children
A long-distance trip with children is a special reason to be excited when packing suitcases. Do not take untested, new things with you. Give preference to clothes and shoes in which the child is definitely comfortable. It is better to choose quick-drying products, without a large number of fasteners and ties. Be guided by the age of the children when adjusting the list.
What exactly will be needed:
clothes and shoes in several sets (the number depends on the duration of the trip);
wet wipes;
a first-aid kit for children (with antipyretics, painkillers, antihistamines, medicine for stomach, throat, cough, etc.);
children's hygiene products – soap, shampoo, toothpaste and brush;
diapers;
panama from the sun;
snack food.
Collect clothes for the child according to the same principle as for yourself. The set should include: underwear, socks, tights, a warm sweater, jacket, swimsuit or swimming trunks, shorts, T-shirts, shoes – slippers, sneakers, boots, sandals.
Depending on the age of the child and the purpose of the trip, you may need:
pot;
stroller or car seat;
manicure accessories;
home clothes;
toys and books;
sun and weather cream;
waterproof bed sheets;
containers for food, dishes, bottles, drinking bowl;
a sling for carrying a baby;
dry diaper or similar cream;
thermos;
bib
This large list of things for parents and children is not a direct guide to action. But with its help, you can easily make your list without forgetting the most important things at home. Have a pleasant and comfortable rest!