How to choose a cruise:
Sea and river cruises are becoming more popular and affordable types of recreation. Many tourists increasingly choose cruises as the best type of vacation, because a cruise combines all types of tourism.
To choose the best cruise, taking into account all promotions and promotional rates, it is better to use the free cruise selection service by our specialists. In this way, you save a lot of time and avoid all the "pitfalls", especially since the Four Gates Ukraine company provides the prices of cruise companies without any surcharges.
But still, if you decide to choose a cruise yourself, you need to rely on the following selection criteria:
Cruise company.
The choice of a cruise company at first glance is not very important, but we put this criterion in the first place. There are several main categories of cruise companies:
– STANDARD class;
– PREMIUM class;
– LUX class;
– Megayacht class;
– Class sailboats;
– River cruises.
Depending on your age, family composition, priorities and desired intensity of recreation, you should consider different classes of cruise companies.
Thus, if you like a fun and rich vacation in which you simply will not have the opportunity to get bored, then you should choose the Standard class.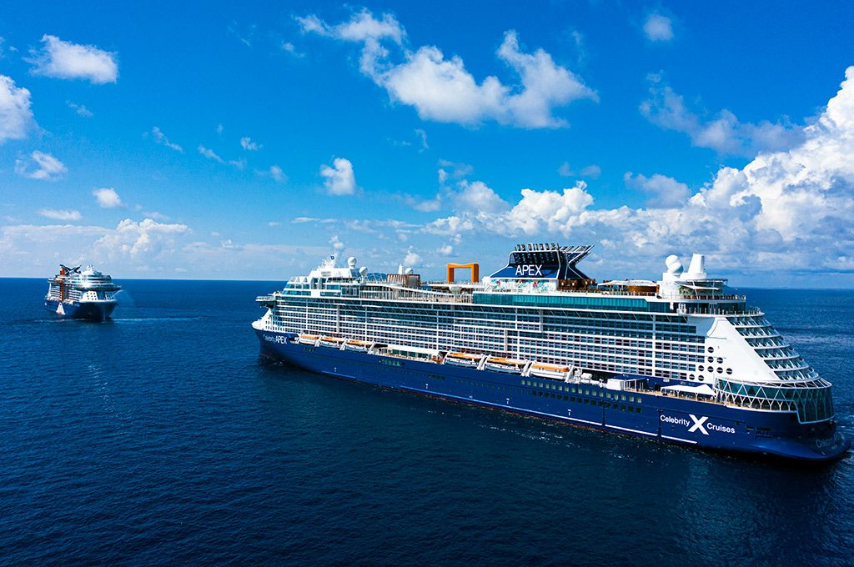 For lovers of a more relaxed vacation, a calm atmosphere on board, a higher level of service and cuisine, it is better to consider the Premium class. This class is the "golden mean" between the Standard and Deluxe classes.
LUX class is chosen by tourists who have already been on cruises and want the maximum service on board, the highest level of cuisine, exclusive routes, exquisite interior and decor on a cruise ship, and many additional options that are included in the cost of the cruise. But it is also worth paying attention to the average age of tourists who choose the Deluxe class (about 60 years old).
Cruises on a megayacht combine the Premium and Deluxe classes. The main criteria for tourists when choosing cruises on large yachts are a calm and relaxed atmosphere on board, an individual approach to each tourist caused by a small number of passengers, non-standard routes and ports of call that cannot be entered by large liners, and much more. By choosing a cruise on a megayacht, you will be able to relax from all worries and at the same time visit the most cozy corners of our planet.
What could be more romantic than sailing cruises ..? This question is difficult to answer. It is impossible not to fall in love with sailing ships. Once you go on a sailing cruise with your significant other, you will no longer be able to live as before, these positive memories and impressions will remain with you forever. Sailing cruises are best suited for a couple who want to spend the most romantic vacation of their life. Often a sailing cruise is timed to a significant event in life: wedding, anniversary, birthday…
River cruises have their own specificity due to the small size of the ships, since it is impossible to accommodate such a large amount of entertainment on such vessels. This holiday is suitable for tourists who like a calm measured rest, admire the scenery and prefer a minimum number of passengers. The most popular are river cruises in Europe and rivers: Danube, Rhine, Seine.
Cruise route.
The second, no less important, factor is the choice of the cruise route. Currently, the number of liners and, accordingly, cruise routes has increased significantly and covers all continents:
– Europe: Western Mediterranean, Eastern Mediterranean, Around Europe, Mediterranean and Canaries, Norwegian Fjords, Baltic Capitals, Northern Europe from St. Petersburg, Around Great Britain, river cruises.
Cruises in the regions of Europe are in demand from mid-spring to late autumn. And while Mediterranean cruises are available year-round, Northern European cruises are only available from late spring to mid-autumn.
– Caribbean and Bahamian islands: Western Caribbean, Eastern Caribbean, Southern Caribbean, Bahamas.
Caribbean cruises are available year-round, but the most comfortable time for this region is from mid-September to May. At other times of the year, the Caribbean is very hot and few people will be comfortable with such high temperatures. Western and Eastern Caribbean cruises are typically 7 nights / 8 days, Southern Caribbean cruises are 10 nights, and Bahamas cruises are the shortest, 2 to 5 nights.
– Mexican Riviera. Small cruises that are carried out to the west of Central America are called Mexican Riviera cruises and start from California ports. Tourists often combine cruises on the Mexican Riviera with vacations in the USA (Los Angeles, San Diego, Las Vegas, San Francisco and other equally famous places).
– Hawaii cruises depart from both Hawaii and the US mainland. In the case of a cruise starting from the ports of Hawaii, you will need to fly to Honolulu, and only then go on an eight-day cruise. Cruises from Hawaii are available year-round, and only on one cruise ship, PrideOfAmerica, which is owned by NorwegianCruiseLine. Cruises from ports located on the mainland have a duration of 14 days, of which 8 days are at sea (4 days on the way to Hawaii and back).
– Alaska is one of the most beautiful places in the northern hemisphere. There is no person in the world who has not heard of Alaska. Few people think about visiting Alaska until they consider a trip on a cruise ship. The scenery that you will see from aboard a cruise ship cannot be replaced by any travel analogue. Go on a cruise to Alaska on comfortable cruise ships after visiting British Columbia and you will love cruises forever. US and Canadian visas are available for these cruises.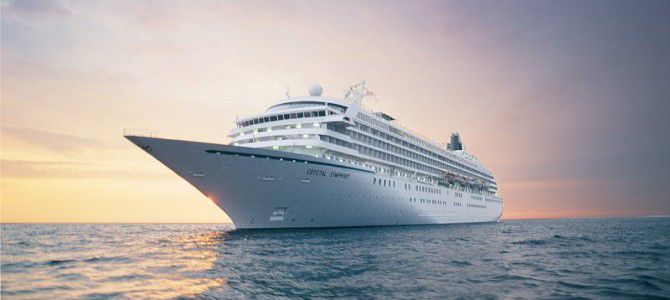 – Cruises through the Panama Canal are less popular than other routes, but for tourists who want to combine a trip to California and Florida with a cruise, it will be an ideal choice. Thus, you can fly to Miami, spend an unforgettable time in Florida and go on a cruise from the ports of Florida to Los Angeles or San Diego on board a cruise ship. The Panama Canal cruise passes through the ports of the Caribbean Sea and the Mexican Riviera.
– South America has always attracted tourists from all over the world, but visiting the main cities of South America is very expensive and uncomfortable. Cruises around South America are another matter. In one cruise, you will visit Brazil, Argentina, Chile, Uruguay, and other countries, as well as see the Chilean fjords and many other famous places. Cruises in this region are visa-free for citizens of Ukraine (with the exception of certain countries).
– Southeast Asia. According to this region, there are quite a lot of different combinations of routes from 3 to 40 or more days. The region includes the following countries: Singapore, Japan, China, Taiwan, Thailand, South Korea, Vietnam, Malaysia, Indonesia, Cambodia, the Philippines. When choosing cruises in Asia, we strongly recommend considering options in which group tours are announced in Russian. Also, don't forget about visas. Since in these cruises up to 7 visas are opened, the opening and availability of which in the cruise has its own specifics. Buying a cruise in Southeast Asia from Four Gates Ukraine, you can always count on the help of our company's specialists. At the moment, some of the best liners in the world are sailing around Asia and the competition is getting bigger and bigger: MajesticPrincess, DiamondPrincess, SapphirePrincess, NorwegianJoy, OvationOfTheSeas and many other liners of all classes of cruise companies.
– Cruise liners start visiting the Persian Gulf in November and leave the region by May. The duration of standard cruises is 7 nights / 8 days, with a stopover in Dubai for two days. The liners call at the ports of: Dubai (UAE), Abu Dhabi (UAE), Sir Bani Yas (Abu Dhabi, UAE), Khauria Fakkan (Sharjah, UAE), Muscat (Oman), Khasab (Oman), Manama ( Bahrain), Doha (Qatar). Cruise ships of MSCCrociere, CostaCruises, RoyalCaribbeanInternational are stationed in this region throughout the season.
– Cruises on the Indian Ocean are not in high demand, which is why some cruises are offered. The most popular route is a cruise on the islands of Mauritius, Seychelles, and Madagascar. In one tour, you will see and feel the atmosphere and beauty of all three islands, traveling completely safely and comfortably on a cruise ship. Cruises can also include "overrunning routes". Depending on the seasonality of the routes, cruise companies send liners from Europe to Asia or vice versa, which pass through the Persian Gulf, the Indian Ocean and go to Asia or to the region of Australia and Oceania.
– Australia, Oceania and French Polynesia is a very beautiful and interesting region for cruise travel. The only and significant disadvantage for tourists from Ukraine is the duration and cost of the flight. But, if you decide to go to such wonderful places, the length of the flight is unlikely to stop you. Cruises in the region are very diverse and can start not only from Australia, but also from America and Asia, which makes cruise options even more extensive and versatile. In this way, you can visit the most remote corners of the world: Easter Island, the Kiribati Islands, the islands of French Polynesia (Papeete, Nuku-Hiva, Rangiroa, Bora-Bora, Moorea) and other unforgettable places.
– Transit or distillation, as well as segments of round-the-world cruises have become popular among tourists who have already been on cruises several times and want exclusive itineraries. Depending on the season, cruise companies change the "sailing" regions of cruise ships and move them from the South to the North in the spring and vice versa in the fall. Thus, in autumn, you can go on exciting trips from Europe to the USA, Brazil, Argentina, the UAE, Australia and the cities of Southeast Asia. As a rule, the prices for such routes always pleasantly please tourists.