Planning a trip on your own is not only cheaper, but also more interesting
Before embarking on a new journey, you need to think seriously and consider all the moments of your trip. Starting with where you will go and who you will take with you, and ending with what to put in your suitcase and which programs to install on your phone.
Plan ahead. This will save nerves and money
Start preparing for the trip at least 2-3 months in advance. In this way, you will be able to grab budget airline tickets from carriers and book cheap accommodation. After making all the necessary reservations, find out if you need a visa for the country you are going to. If necessary, apply for it on the website of the embassy. Come to the embassy or visa center at the specified time with all the documents specified on the website. Usually, a visa is issued from two weeks to a month. When you finish all the boring bureaucratic procedures, the most interesting part of the preparation will begin.
See the beautiful places you want to visit
Start your preparation by searching for images on Google, Instagram or Pinterest. Enter the name of the country where you plan to go in the search bar of the social network. She will give you photos of the most picturesque places taken by other travelers. So you can immediately understand what you want to see with your own eyes, and what you can do without, determine which attractions are particularly popular, and find unusual places that not every guide will tell you about.
Complete the route (or at least partially)
This is especially important if you plan to travel to sparsely populated or hard-to-reach places. Sometimes the correctness of the laid route directly depends on whether you will reach the intended goal or have to turn back. For example, not having time to climb the mountain due to nightfall and the need to return to the hostel/hotel/apartment.
In order not to scold yourself later, buy a map of the area and mark directly on it where and how you will move. Swamps or other natural "traps" can become an insurmountable obstacle for bicycle routes. The walking route imposes restrictions on the weight of luggage, which must also be taken into account when drawing up the trajectory of movement.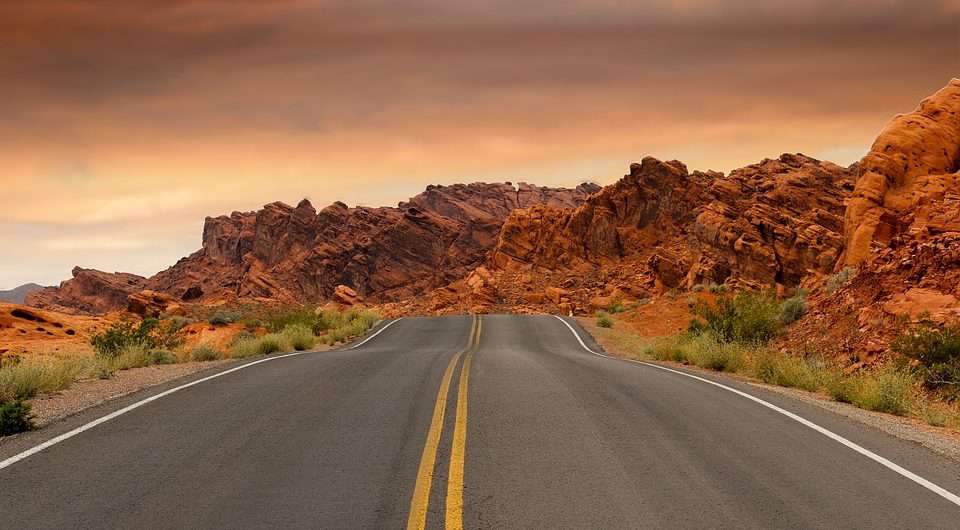 Pack your things for the road
Well, this moment has come. Several days or even hours before departure. Here, of course, take into account the climate and weather in the country you are going to visit. If you fly only with hand luggage, be sure to read the material on how to fold it in such a way as to fit the maximum number of things. Pack the necessary medicines with you, read about it in this article. Take something to eat on the way.
Download the necessary applications to the phone
The phone is one of the victims of our travels. Just remember the last time you went on a trip. 100% installed a bunch of travel apps, only to delete them later due to lack of use. Among those that will definitely be needed: Wifi map (to find free Wi-Fi), offline maps to your taste, Google Translate (to understand the locals at least a little), Kindle or another online reader (to spend time on the road with benefit), Tripit (trip organizer).
We hope that with the help of our tips and life hacks, you will be able to plan everything correctly, and the trip will be remembered for a lifetime.
What should you know?
– Toll roads? All European countries have toll roads. Some are paid with a Vignette, which can be bought at a gas station or directly at the border (Austria, Bulgaria, Hungary, Moldova, Romania, Slovakia, Slovenia, the Czech Republic and Switzerland. At the same time, in Austria, Bulgaria, Hungary, Romania, Slovakia and Moldova, electronic called, e-vignette). In other countries, you pay for travel on autobahns (Poland, Croatia, Belarus, Greece)
– Paid parking? There are countries where parking is free on weekends and holidays. For example, Hungary and Poland. There are countries where it is possible to pay for parking only through a special application (Slovakia). If you have any questions, don't hesitate to ask the locals for help. You will always be listened to and helped!
– What are the traffic laws in the country? Each European country has its own traffic laws and fines. Moreover, the fines are not small! I advise you to stock up on a headset for talking on a mobile phone while driving. Because for this violation, you can pay from 100 euros! But in Germany it is forbidden to stop on autobahns. Even if you run out of gas, you can be fined. You can't eat while driving in Cyprus! It is equivalent to drinking alcohol! And in Spain, a driver wearing glasses is obliged to have spare glasses or lenses with him. The police officer may require you to provide a spare kit and issue a fine.
– What is the price of fuel? The price of fuel in Europe is higher than here. And each country has its own. It is better to clarify this in advance, so as not to overpay for gasoline later. It is also worth considering that fuel on the autobahn is always more expensive than at city gas stations. In Slovenia, a liter of gasoline costs 1.29 euros, and in Hungary 1.15 euros. Therefore, it is wise to refuel your car before entering Slovenia from Hungary.
We learn about the hours and days of operation of grocery stores and gas stations! In Poland, some shops are closed on weekends. And literally everything is closed on major holidays! On Easter, you can eat only in Chinese restaurants and gas stations. And even gas stations can be closed in Greece)
What to take with you on a trip?
I like traveling by car because you can take a lot of useful things with you. At the same time, it is possible not only to save money, but also to be mobile. And if you are traveling with a child, then you need to prepare for the trip twice as seriously!
So, what should you take with you?
– The bag is a refrigerator. An indispensable thing for travel! You can take it with you to the beach, on a picnic and just always have a supply of food at hand;
– Multicooker. Our last 4 trips did not do without this device. I don't have to spend time cooking. I can cook basic meals even where there is no kitchen. Even in the multicooker turned off, the dish is still hot for a couple of hours, which is convenient when moving;
– Minimum set of products. I highly recommend taking some cereal, oatmeal, canned food, cookies, etc. with you. If you did not manage to eat before moving in or visit the store, then such a set of products will definitely help you out. And in Europe, sometimes you can't buy products that your child is used to. For example, buckwheat, millet or semolina;
– A pillow and a blanket. Sooner or later someone will want to sleep. I always take 2 thin blankets and 2 small pillows with me. They are convenient to store under the seats;
– Adapters for charging gadgets;
– Navigator;
– Phone and tablet holder;
– The organizer on the back of the seat is a very cool thing that will help save space in the car. Especially if you have a child riding behind you;
– A small set of medicines in the salon in case of allergies, nosebleeds or nausea. Believe me, you simply may not have time to search for all this in the trunk;
– Entertainment for the child. It can be pencils, felt-tip pens, air plasticine, books, board games on magnets. Everything that the child can occupy himself during the trip. It is better to release everything a little at a time so as not to lose interest. Learn simple games to keep the whole family busy. Based on my experience, I can say that it is comfortable for a child to drive in a car for about 5 hours. Then you should make a stop, otherwise it will start to get on your nerves;
– A flash drive with music. Yes Yes! It is good music that helps to reduce the time for moving. And the radio often does not catch on the highways. And what could be better than shouting your favorite song at the top of your lungs.