Away from civilization and closer to nature. A new type of tourism is gaining momentum in Ukraine
What is overlanding and how to plan an independent trip: tips from experienced travelers
In recent years, in Ukraine, as in the whole world, independent recreation in nature away from the city is gaining more and more popularity. Many people plan such trips themselves, without resorting to the services of travel companies.
Stopping the car wherever you want, pitching a tent with a view of the picturesque sea or picturesque mountains and enjoying every moment of the journey, not depending on strict timing in tourist groups – the main feature of such trips. Such recreation in a number of countries is called overlanding – a term that is quite new for Ukrainian tourism.
However, not everyone can or does not know how to organize such a trip. Sometimes, without experience in this, you can do something wrong, and this will lead to discomfort during the vacation. RBC-Ukraine figured out how to plan such a vacation if you want to feel the spirit of freedom, but want to avoid unexpected unpleasant surprises.
On your own to nature: where to start planning a trip
The definition of overlanding is often confused with offroad. But the latter is more about extreme off-road travel. And the main feature of overlanding is to "escape" away from civilization on a vehicle and relax on your own, explains RBC-Ukraine Rostyslav Antimys – traveler and owner of Grofa adventures outdoor and off-road tours.
He started hiking, has been going to the mountains since he was 14, a member of Plast. Now he travels with his family. He says that he came to independent travel gradually.
"Traveling is getting to know the world when you meet new people and see new places. I realized that this is one of those ways of traveling that help you get to know the world much better," says the traveler.
Those who want to plan such trips on their own, but do not have experience, he advises to first talk with like-minded people and those who already have some experience in this. After all, unforeseen situations can happen on the road, and experienced people already know how to avoid them.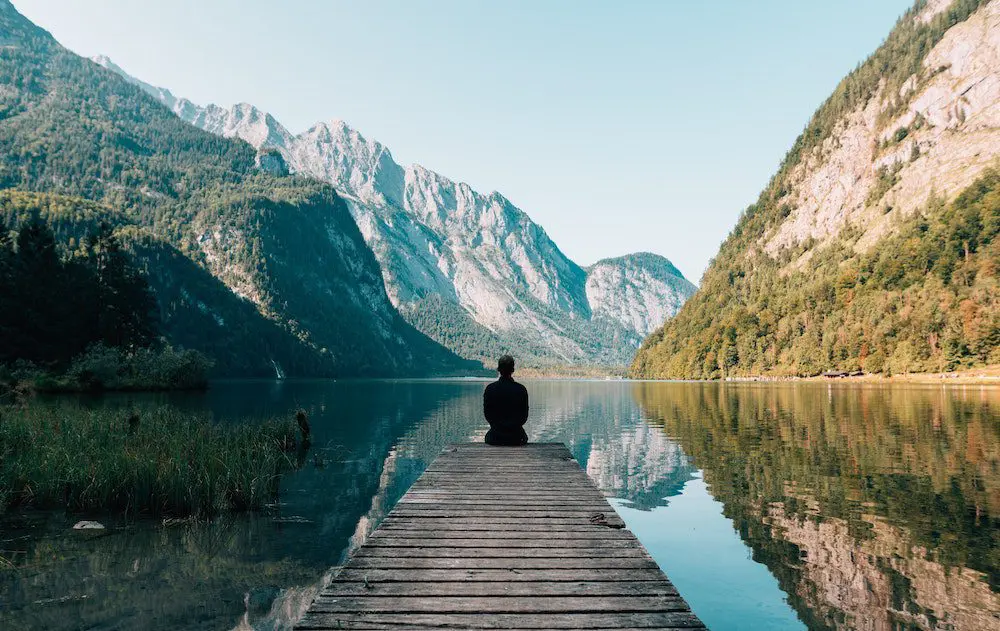 "My first outing was on my own, and then I scored a lot of "cones", – says Rostyslav.
To begin with, he advises simply to be a passenger on such a journey. This is a good way to find out if you like it at all. The second piece of advice is to create a detailed map of the places you want to visit in advance, and go towards this goal point by point.
How to organize life on an independent trip
During such trips, it is necessary to provide a minimum standard of living for yourself and the company of people traveling with you. First, your car must have four-wheel drive, engine protection and suitable off-road wheels. There should be a large trunk, tools for unforeseen road situations.
Secondly, you need to take care of camping equipment in advance: tent, sleeping bags, kitchen, cutlery, camping furniture (table, chairs, etc., if necessary).
"From food, you should prepare products that do not spoil for a long time, and during the tour you need to make the right distribution. It is ideal if you have a car refrigerator with you. But it is quite an expensive thing, and you should choose it in a specialized store. It is also important to understand, how to find a handyman in the nearest settlement who will help fix the car if there is no service station nearby," says the expert.
It is recommended to go to the sea with tents in August or autumn, because in July there is the highest concentration of mosquitoes near salty and stagnant water bodies.
Now there are also many of them on the popular Svityaz lake in Volyn. In these cases, you must have an awning with anti-mosquito protection, if you dare to go in such an "unfavorable" period.
Water (drinking and technical) should be taken with you in the amount of at least 30 liters per crew of 4 people for 3 days. There are no problems with water in the Carpathians, because water can be drunk directly from streams, where it undergoes natural filtration.
How to choose a parking space
When planning a trip, independent tourists who go on a trip by car are advised to choose a place in the shade, which will be protected from the wind, for parking. This is especially true when traveling in autumn, when the weather can change quite often.
The main element of camping is an awning. Optimal – 3 by 5 meters in size. As for sanitary standards, it is better to stay near rivers. You can take a portable hiking shower with you, which is now sold in every outdoor store.
In the summer, under the direct rays of the sun, the water in the shower naturally heats up to 40 degrees. Regarding the toilet, you can stay in campsites with facilities.
You can search for equipped parking lots on special sites on the Internet. Before the trip, experienced overlanders study topographic materials, satellite maps, and look at photos of the area in advance. However, travelers often go somewhere "just like that", without thinking about the location and the place where they will park their car or where they will spend the night.
"But if you don't want to learn anything, then prepare for unforeseen situations and inconveniences," warns Rostyslav Antimys.
"Tourist etiquette": how to behave with travelers-"neighbors"
"Even families with small children can be found traveling by car with tents. This suggests that nothing is impossible," the expert notes.
Few people pay attention to this, but during "wild" trips one must follow tourist etiquette, he adds. There are many who go on a trip without following certain ethical norms.
For example, tourists violate the rules of visiting the nature reserve, misbehave with other travelers. After that, unpleasant associations with such tourists may form on the ground. This indicates a lack of a culture of "wild" recreation, the expert believes.
"You can't leave trash behind. Don't make noise, don't play loud music," the traveler explains.
In a tent by the sea: tips for the velvet season
In the summer and early autumn, everyone dreams of a vacation at the sea. Ukrainian hotels often beat more comfortable foreign hotels in terms of price policy. Resting in a tent here saves money on a vacation. But you also need to remember that you will sleep in the open air, and the conditions will be close to natural.
But is it worth going on such a trip to the sea in autumn? Experienced tourists say: if everything is planned correctly, there will be no tangible problems.
Ksenia Shumeiko has 8 years of experience in individual "wild" tourism. For several years in a row, she and her husband have been going on vacation to the Sea of ​​Azov (Arabatskaya spit) – only on their own.
Last year, the couple bought a caravan, or trailer for a car, which can be compared to a full-fledged house. We wrote about this type of travel earlier. According to the traveler, this type of travel allows you to travel independently and stay on the coast for the whole season.
"To go on a long trip, you need more experience and equipment than to go on a vacation to the sea for a few days. The advantages of such a vacation near the sea are silence, clean air and the absence of tourists," says the traveler.
According to her, in the coming years, they as a family plan to rest in such a way that during the trip "we don't sit in one place, but travel to different countries in the style of slow travel: not galloping around Europe, not for the sake of a tick, but in order to fully experience the country and place". ⠀
Near the sea you can find paid campsites with water and minimal amenities. If you stay outside the campsite, prepare to go every three days to replenish the necessary water reserves, the traveler notes.
"If the space in your car allows, in addition to food and personal belongings, there will be no problem: a gel battery that can be connected to solar batteries, a separate camping shower cabin, changeable bed linen. The sea is unpredictable, so it is worth taking with you only light things, but also warm ones. Disinfectant will not hurt to sanitize surfaces, and special windproof tapes will be used to secure the tent. As for washing things, you can do it by hand or buy a special washing machine for camping," Ksenia Shumeiko points out.